Over the past couple of years, we have noticed an increase in the number of companies looking to expand their business and service offerings out of the UK and into new online marketplaces.
After considerable research, we had found that for many of our customers Germany is a great opportunity to expand. Latest news from Germany has proved this to be correct and shown that there is still plenty more opportunity for your business.
So why not take advantage of this opportunity? Get yourself into Germany with a fantastic German online presence from ExtraDigital!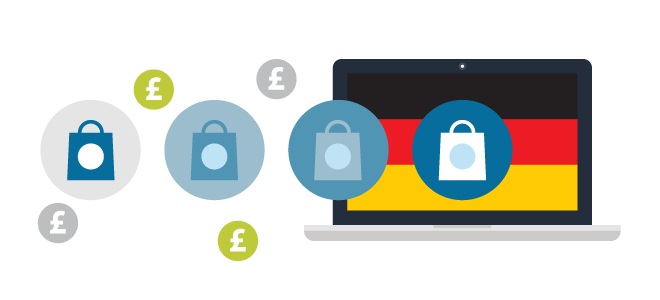 Germany and eCommerce Success
The German eCommerce market is notably the second largest eCommerce market in Europe, (just behind the UK). In fact, it is expected to grow by 12% per year by 2019!
This increase in sales online in Germany has seen the Deutsche Post DHL announce that they have experienced their strongest third quarter in the entire company's history. They are seeing an increase of 11% more parcel shipments in Germany, resulting in an increase of 755 million euros in profit.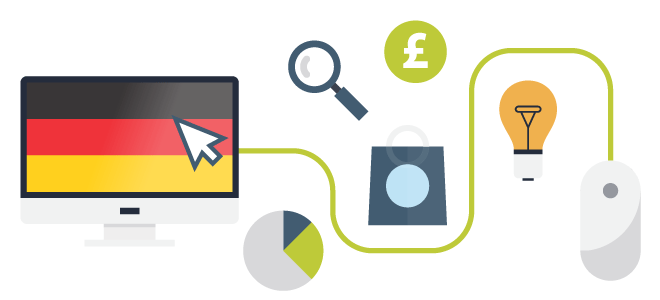 This year has seen many large UK companies launch a German online store to help them better expand their client base and target German audiences. These companies include New Look, The White Stuff, and even Aldi.
For the first time in Germany's online history, there has been the appearance of food convenience services as well. This trend has been driven by German consumer's quest for convenience whilst maintaining a healthy and positive lifestyle.
German Online Marketing
As with marketing to any country outside of the UK, companies need to be aware that you cannot simply use the same approach as their current UK marketing strategy. German customers react differently to different elements of a company's service and therefore allowances should be made where needed.
An example of this is German consumer's preference of paying via an invoice rather than online when they make a purchase, although this is declining in favour of payment methods such as PayPal and direct debit.
A further example is their preference for free returns and their general wariness on how their data is collected – German consumers are much more cautious about handing out their personal data online and much more likely to check a website's security features before making a purchase.
To find out more about how to enter the German marketplace and to meet the needs and wants of the German consumers, contact the team here at ExtraDigital today on 01227 68 68 98.
We have experience in designing and building fantastic German eCommerce stores aimed at German audiences, knowledge and practical use of implementing strong SEO and online marketing strategies within Germany, and marketing knowledge to get your paid advertising seen by millions of German customers throughout German-speaking countries.
Tell us about your project below and our team will contact you to discuss this further, confidentially.