According to eMarketer, global business to consumer eCommerce sales are set to exceed £1.85 trillion in 2017. The report takes into account worldwide markets and states that B2C eCommerce sales are anticipated to grow 17.1% to $1.2 trillion in 2013, compared to 21.7% growth recorded in 2012.

Which regions are expected to experience the most growth?
Asia-Pacific market is set to see a large boost the growth with 23% rise in the sales. This rise is mainly driven by the sales in market leaders China and Indonesia who are expected to see an increase of 65% and 71%, respectively.
The North American and Western Europe regions are expected to record double digit growth of 12.5% and 14%, The increase can be accounted to more mature eCommerce trends in the regions.
The Middle East and Africa region is anticipated to see rapid growth in comparison to Asia-Pacific region, driven by the smaller base.
Latin America's eCommerce market is expected to reach $45.98bn, a 20.9% increase.
Worldwide eCommerce sales are soon to surge, boosted by 1.03 billion digital buyers in 2013. From this total 44.4% are anticipated to belong to Asia-Pacific.
What does this mean for businesses?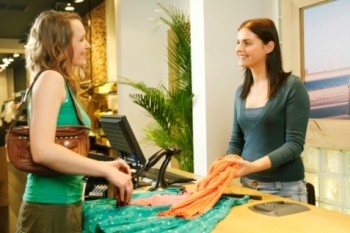 If you do not have an online presence your likely to miss out on the endless opportunities in the digital space. Many businesses are still very resistant to change; however, the multi-channel approach ensures that you are in every space that your consumers and potential customers can be found. A prime example of this is Primark's decision to start selling clothes online, in partnership with ASOS. Primark had been traditional one of the largest retailers without an online presence. The compelling evidence in the eMarketer report shows that there moving into eCommerce is an investment which is sure to pay off - if it's done correctly.
Taking your shop online
There are two major components to the success of a direct to consumer operation. The first is the website. There are several platforms for online shops for different budgets. It's important to invest in the services of a professional web development agency such as ExtraDigital who specialise in eCommerce websites.
Secondly, you will need to build relationships with a good eCommerce fulfilment provider such as mail order outsourcing. Depending on the volume of products you have to sell, you will need to invest in eCommerce fulfilment to make sure orders are receive, processed, pick and packed and delivered efficiently.
For more information about eCommerce website development, get in touch with us today on +44 (0) 1227 68 68 98 or fill out an online contact form.