It's very easy for us all to slip into a set routine that's comfortable both at home and at work. At ExtraDigital we are proud to have many clients who have been with us for several years, but with these long-term relationships comes the danger of getting stuck in a routine that no longer gives our clients the best marketing services.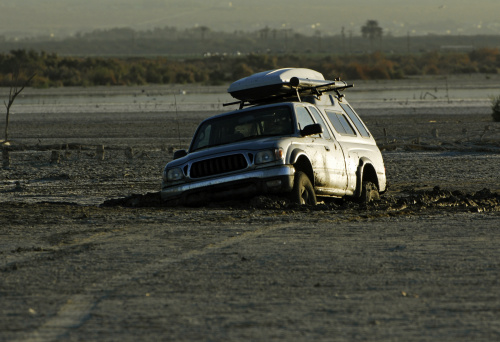 How Digital Marketing Changes
There are a number of factors that impact on the digital marketing landscape including:
Changes in technology
Changes in your business
Changes in your target audience
Changes online
Each of these factors can and do significantly affect how you should be marketing online, so it's vital to revisit your marketing strategy on a regular basis to see how things have changed and what needs to be done to make sure you're not falling behind or stuck in a rut.
Key Marketing Areas
The following are key areas businesses should be aware of today when reviewing their digital marketing.
Mobile and Tablet Users
While there are many statistics on mobile users the best thing any business can do is look at their own analytics data on mobile users. By comparing this against the previous year you can begin to see how things have been changing.
I have done this exercise for many clients and while desktop use is still a big factor it is in decline with both tablet and often more so mobile growing in visitor sessions. I now strongly advise my clients to take mobile users seriously and make sure they get as great an experience as your desktop users.
eCommerce is one area that has seen huge mobile growth so as well as having sites that support the mobile revolution they also need to consider the wider implications of mobile advertising, email marketing and perhaps even app creation.
Organic Search/SEO
While search engine traffic and in particular Google searches still makes up the majority of any websites traffic this is an area of constant change.
Getting a site to rank well for keyword phrases your target audience use is always a challenge. Google regularly changes elements of its search, coupled with increased competition means that you simply can't take your eye off the ball for a moment.
Today the search results you see are no longer the ones I see, personalised search results are the norm and while the SEO holy grail for many businesses traditionally was to be position 1 for keyword phrase x this is now an out of date model.
Google has got smarter at both understanding website content and searchers requests and this is an ongoing process. Focusing on topic areas not set phrases, average positioning and real conversions brings a much better return on investments for businesses.
Recent eye tracking studies also suggest that positions 2-4 are producing even more click activity than they did several years ago making position 1 not always the best place to be.
Content Marketing
Quality content is king so the phrase goes and it certainly is a major driving factor in any digital marketing and this is set to continue.
However, may business are struggling in this area as they try to retain content control, while not always having the resources in-house to produce the level of content that could really boost their digital marketing.
As always it's about balance finding and working with partners who can produce great content, but still having the overseeing eye and control.
Content marketing isn't just the odd article or blog post there is a smorgasbord or content you can create across a wide range of formats including images and video.
Having a proper plan help create variety and quality while also controlling costs.
Social Media Marketing
Not everyone is searching on Google there are now millions of people spending significant amounts of time using social media.
Social media marketing isn't just for B2C it's great for B2B too, ignore it at your cost.
With close links to content marketing social media both works as a marketing channel in its own right and also dovetails in with other marketing efforts both on and offline.
Getting the most from social media requires planning and commitment, too many businesses rely on one enthusiastic member of the team or take a once in a while approach to posting.
Great social media need to be shared across the team and have real support from senior management. It also requires more than just posting updates, you need to grow your audience and engage with it to be successful.
Like content marketing having the right partner working with you can make sure your social marketing brings in real results.
So don't get stuck in a rut, take a fresh look at your digital marketing and make sure it's still on track.
For help in reviewing, planning and implementing your digital marketing strategy call ExtraDigital on +44(0)1227 68 68 98.