With Christmas just around the corner it's time to make sure that your marketing is ready for Christmas – all the magic, tinsel and competition that that entails.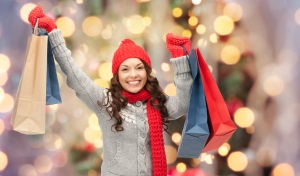 After all Christmas last year saw retail sales in the UK alone reach £104 billion according to the IMRG. This year you must want a slice of this action and we can help you.
Whether you are interested in increasing the spending on your website, creating a strong Christmas strategy or getting socially festive, our Christmas guide is perfect for you.
It may seem daunting but to help you get Christmas ready we have created The ExtraDigital Guide to Christmas Marketing to make sure that you are 'Extra' ready.
The Christmas series from the team here at ExtraDigital contains the following and will be released stage by stage so make sure you keep your eyes on us for the next instalment.
Part I – The Ghost of Christmas Past, Present and Future
You cannot afford not to check out our guide to Christmas marketing and our suggestions to help you and your company really kick off the New Year.
**Ho, ho, ho!**

Part I – The Ghost of Christmas Past, Present and Future
After a whooping £104 billion was spent in the run up to Christmas last year it is no surprise that this year is expected to see even more sales.
The Ghost of Christmas Past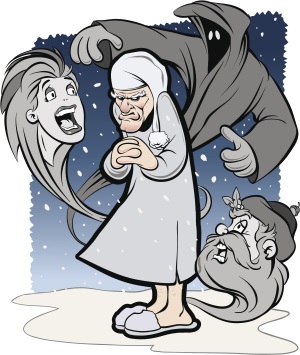 Last year's Christmas saw a huge focus on the use of mobiles as a purchasing tool with nearly half of all online shopping done using mobiles. In fact it made up 30% of our Christmas shopping activities which was a 50% rise from the previous year in just 12 months!
On top of the use of mobiles there was also a huge rise in the use of click and collect as a delivery option. It was extremely popular and reduced the reliance on home delivery companies allowing retailers to offer a much longer online shopping period over Christmas than before.
Click and collect gave people the reassurance that they were the owner of a particular product (before it was out of stock) and gave them more time to collect their item meaning that they could fit it better into their already busy Christmas preparations.
For retailers it drove traffic literally to real stores where customers could be tempted with even more Christmas goodies.
But what about this year?
The Ghost of Christmas Present
Based on our research and industry predictions, it seems that Christmas 2015 is going to be about big promotional sales, offers and discounts from leading shops and manufacturers.
Competition will really be heating up, especially with traditionally one day events like Black Friday and Cyber Monday. However, we are already seeing a trend for deals and offers running throughout the whole of November and December - indeed firms like Amazon, John Lewis and Argos are already gearing up to compete.
On top of this it appears that mobile is continuing to be a huge part of Christmas shopping, potentially seeing nearly half of all online transactions happening via mobiles. The promotion of Apple Pay is also helping to get consumers much more comfortable with mobile payments.
The need to make sure that your marketing and website are mobile could not be greater. Responsive websites and mobile friendly content is where your focus needs to be.
It also comes as no surprise to learn that this Christmas is all about getting social.
Your customers are now far more engaged with social media than they were last year, so expect to see customers using social media to assist with their Christmas shopping and plans.
In fact social media has been proven to have a far greater influence on consumer behaviour than any other channel so make sure you're not neglecting this channel both through organic engagement and paid advertising.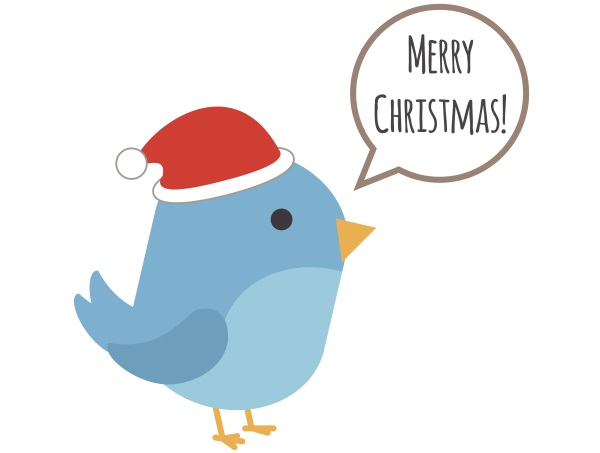 Based purely on the trends predicted for Christmas 2015 – what should you have in place now?
A responsive website which gives your customers a seamless mobile and tablet experience.
Good mobile friendly content on your website – this includes ensuring that the content on your website can be skim read easily and loaded quickly for those quick shopping decisions and comparisons. Big blocks of text and a slow page load will turn people away instantly.
Get your social working! Refresh your social channels and get them suitably decorated for Christmas. Focus on reaching out to your customers socially to engage and drive more sales with competitions, limited offers and fun seasonal content. This is not a channel that you can afford to neglect this year.
Look at your promotional calendar and ensure that you market your offers sooner rather than later. You can start now via social media, email marketing or SMS marketing this will help get customers attention and get them back shopping on your website. Especially if you are in competition against big name brands whose marketing budget seems endless.
Getting your companies' marketing efforts up to scratch now will ensure that you can tackle Christmas, the chaos and excitement that it brings, with a clear head, sharp focus and determination.
The Ghost of Christmas Future
To avoid you feeling like Scrooge on Boxing Day and seeing all of the missed sales and opportunities which lay right in front of you why not get ahead with your Christmas marketing efforts today with our Christmas guide. Part II coming soon...
If you feel like your current online offering, is holding you back then why not use this time to get started on 2016 and next Christmas?
Contact our team today on 01227 68 68 98, we can run an audit on your current website and discuss with you how you can improve your online presence so you won't need to fear the Ghost of Christmas Present (or Future).