---
Social Media in France
The key reason why social media use in France is very low is because the French government actively discourages its use. In fact, there have been several clashes between France's government and Silicon Valley CEOs over the privacy concerns with social media accounts. Personal privacy is something the French care deeply about.
A further reason is also France's deep-rooted principles of fairness.
To maintain fairness France has even banned the use of words such as 'Facebook' and 'Twitter' from French TV and radio stations. Stating that to mention those social media channels gives them an unfair promotion above other social media channels.
The French government has gone as far as to allow an employment law as recently as 2012 which states that information found on social media channels can be used by employers as part of their vetting process, and even use it to push the case for dismissal of their employees.
French parents have also been warned that they could be jailed for posting pictures of their children online. France's tough privacy laws mean that children could take their parents to court for publishing photos of them when they were younger.
What to learn more about France's unusual internet laws, check them out here with FastCompany.com
---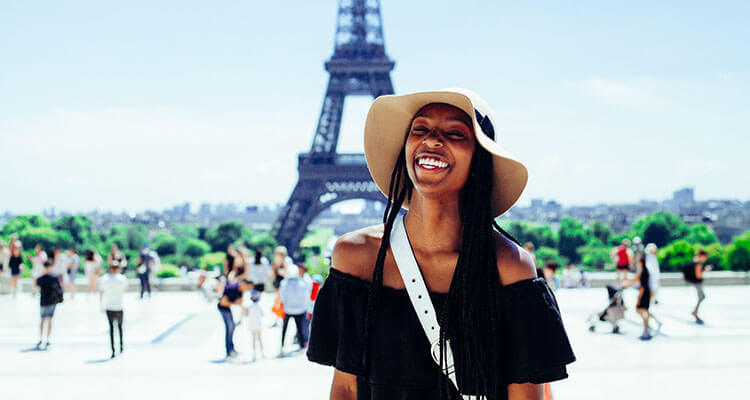 ---
How is Social Media Used in France?
Even though the French population is actively discouraged from using social media it is gaining popularity. The main audience is younger people aged between 18 and 24 years old.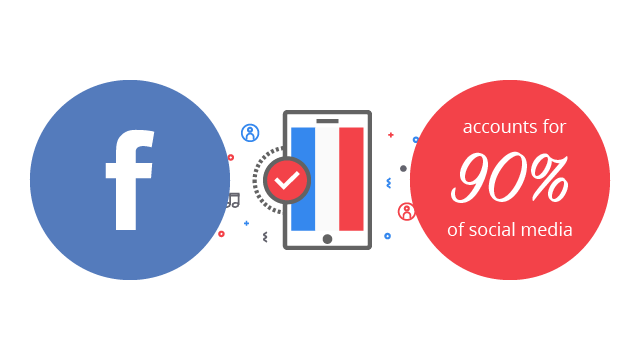 ---
This audience has a preference for...
Facebook
Second most popular site in France and accounts for 90% of French social media usage.
Twitter
Over 5.6 million users
LinkedIn
Overtook the French version, Viadeo, in November 2012).
---
Other top platforms in France include...
Skyrock – French blogging site popular with teenagers
Baddoo.com
Viadeo - a Paris-based social media club, similar to LinkedIn
Trombi – purpose is to help people keep in touch with people from school and further education
Instagram
Tumblr
Pinterest - launched themselves in 2013, their first non-English platform for Pinterest
---
Use of Social Media by Businesses in France
Naturally, social media platforms are not just for individuals. Businesses in France are recognising that even though the use of social media is not encouraged in France, the population of France is increasing their use of it.
French businesses are now turning their attention to social media channels such as Viadeo, LinkedIn, and Facebook. Indeed, there has been an increase in the number of French websites adding social media links.
Business use of social media does have some way to go, with sources showing that there are still 95% of French companies not using it. This means using social media in France has a lot of potential for businesses and very little completion.
Learn more about how ExtraDigital can help take your Brand to a French audience.
---
Getting social in France
Getting social in France to benefit your company, brand and marketing strategy is easy with the right help. At ExtraDigital we have the knowledge and experience in managing successful multi-lingual social campaigns.
Contact us today on +44 (0) 1227 68 68 98 or tell us more about your plans below.
---