For on and offline retailers understanding customer expectations is key to building a successful business.
Many retailers targeting UK consumers have been working hard to link together their physical stores with their online eCommerce sites, but are they really taking into account their customer's expectations?
This article looks at some of the key perceptions UK consumers have and how retailers can manage these to generate more sales and a winning customer experience.
Best Offers
A surprising 46% of UK consumers think retailers offer different pricing online to their high street stores.
Retailers need to make sure where possible they show consistent pricing both online and in store as this will help to educate consumers that they will always get the same pricing. In addition step need to be taken to build customer confidence that whether they are shopping on or offline they will always be getting the Best Offer.
Stock Issues
Over a quarter (28%) of UK consumers think stock availability is more of an in-store issue compared to online shopping.
Having done a lot of online shopping myself I know this really isn't the case, but how can retailers show this to customers.
Improving stock management and displaying real-time stock updates is a great way to keep shoppers informed, however an out of stock item can still lead to a lost sale. A good way to prevent this is to offer alternative products and this is often much easier to do in an online shop than a physical store.
Customer Service
One of the reasons offering alternative products is easier online is because in store this depends on experienced and trained staff. Sadly 21% of UK consumers think in-store staff are poorly informed.
Making sure in-store staff and customers are keeps well informed is a vital part of creating great customer service. Make sure staff are aware their role is more about advising and serving customers and encourage them to offer suitable alternatives if an item is not available.
Even online steps can be taken to make sure the site supports customers in the same way both advising and serving them to give a really great customer experience.
Making sure all the information a customer needs to complete a sale is quickly available without hunting for it can really make a big difference.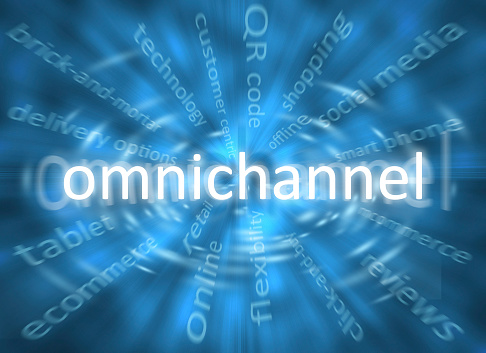 Promotions
Nearly half of UK consumers (48%) think retailers offer different promotions online to the ones available in-store.
This is not necessarily a problem, but does mean that when shopping online customers are expecting to see special offers and promotions perhaps more than they do in-store.
A good way to handle this is with personal short-term offers, vouchers codes and added value offerings like free delivery if you spend over £50.
For big promotions it's good to tie these events together with both your online store and high street stores examples of these include January sales, Black Friday and Cyber Monday.
As you can see understanding consumer expectation can help you ensure both your online and offline stores provide not only want they want but also and perhaps more importantly what they need to know.
By seeing both the online and offline stores as all part of the same team retailers can better link their efforts and provide a great customer experience across the board.
For help with your eCommerce design, development or marketing talk to ExtraDigital. Contact Form or call >+44(0)1227 68 68 98.