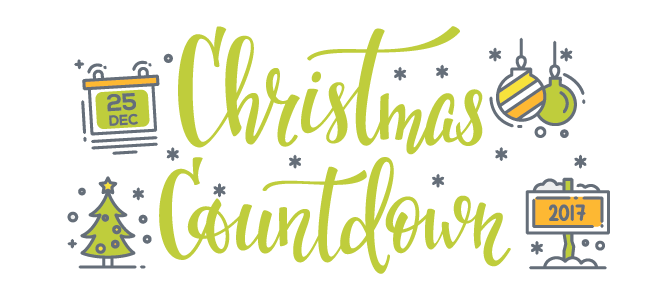 Whether people are willing to admit it or not, most of us have had a thought about this Christmas and its festivities. In fact, it seems the Christmas season has started much earlier this year.
As a well-prepared business, you should be way ahead of your customers with your Christmas preparations, but it's always worth considering a few final tips that can make a big difference to your Christmas marketing.
Here at ExtraDigital we have put together our top tips for Christmas online marketing, our gift to you as we head towards Christmas.

Tip 1 – Relevant Calls to Action
Our first top tip may seem like an obvious one but actually, it is something that we see lacking from many websites looking to market for Christmas. It is the simple addition of relevant calls to actions.
If customers can sign up for a waiting list to get their hands on your products early then make sure that this is clear and easy for them to do.
If customers need to buy today due to low stock then show this.
If customers can access offers and discounts the make this obvious so that they are more likely to buy there and then.
Good, optimised and relevant calls to action on your website can help make your Christmas marketing a success.

Tip 2 – Landing Pages
Many companies make the biggest mistake possible when it comes to online marketing around Christmas time.
That mistake is that they create new seasonal landing pages for their products close to Christmas and then remove them after Christmas.
This is the ultimate faux pas and I will tell you why.
Creating landing pages for your website is an easy step with the right content, graphics and focus. Getting that landing page into search engines like Google can take time. It is this time that results in your page not being seen in the search engine results in time for Christmas or not being seen high enough in search engine results in time for Christmas.
Ideally, you should be working on optimising and improving the rankings of your Christmas landing pages all year, this ensures that they are ready and waiting for Christmas time instead of appearing hidden away at the bottom of search results as Google has not yet ranked them.
So when you are creating Christmas landing pages this year, don't delete them in the New Year. Keep them in their place (they can be removed from your main menu and simply kept in the sitemap) and work on them for next Christmas.
Due to the number of companies making this mistake with their Christmas marketing you may even find it easier to get your page ranking higher in the summer months when there is less competition for keyword and phrases.
Don't forget to remove any offers and deals from this Christmas landing page so that people cannot accidently stumble onto a better price or offer that you are unable to honour outside of the Christmas period.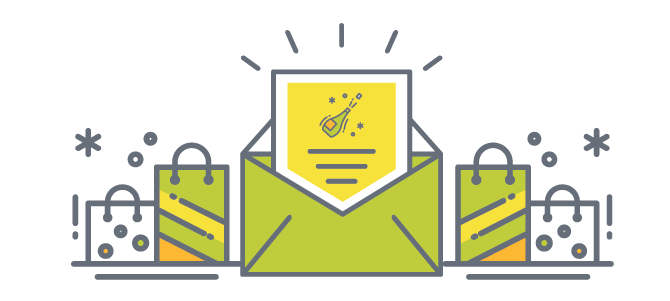 Tip 3 – Ensure Contacts are Correct
With the chaos that is Christmas for many, keeping things simple for your customers is a must. Whether it is through simple and clear pricing to fuss-free ordering, it helps customers buy from you and feel good about their contact with your company.
Keeping things simple stretches to ensuring that all contact details are correct on your website.
This includes:
Your opening hours, especially your Christmas opening hours
Your address (for brick and mortar stores)
Your phone numbers, Twitter handles, Facebook pages etc.
And even your customer assistance and complaints details
All of these contact points should be correct and easy to find. Whilst your customer may never need to use them, knowing that they are there is reassuring and comforting for the customer, so their Christmas can go off with a hitch.

Tip 4 – Make Information Clear
Following on from the last tip it is very important that you make all the information on your website clear, not just your contact details.
Information like product descriptions need to be correct and true, images as well need to be included to help the customer judge the product before buying.
With more and more online retailers offering elements such as next day delivery, click and collect, and free returns it is key that the information on these is clear as well.
A key piece of information is any last delivery dates for Christmas orders, you don't want people being unable to get their Christmas order in time for Christmas simply because they ordered too late and you did not make this clear enough.
All requirements for these elements (if there are any), i.e. on orders over £50, need to be obvious so that customers are not misled.

Tip 5 – Festive Cheer
Our last Christmas online marketing tip for you is to ensure that you do not lose your festive cheer.
The run up to Christmas can be stressful, these high-stress levels lead to mistakes being made and a less than ideal opinion of your company being made by customers.
Ensure that you have resources in place now to fulfil every order so you don't need to let your customers down. Check your quality processes so that your orders are correct and show your company in the best light.
Ensure that you have strategies in place to help your staff respond to demands placed on them by impatient customers who are on their last minute blitz of the shops.
Ensure that you spread the festive cheer in your own company so that your staff are positive and able to spread the festive cheer in their day to day activities and in their marketing activities. Humbugs don't sell Christmas as much as someone who is looking forward to Christmas.