While in marketing we often focus on the single conversion metrics i.e. a completed sale or enquiry the real aim is to turn these conversions into regular loyal customers that will return to your company time and time again.
While there are many strategies to help promote and retain customer loyalty one that is still often overlooked in multichannel continuity.
Continuity Across All Channels
Customers now use multiple channels and devices to interact with companies and it is vital that these not only present a consistent Brand image, but that they also work harmoniously together.
An example of this is that many customers may browse a company's products and services on tablets and mobile, but switch to laptops to complete the sale.
If this happens on your website would the selected items the customer added to their cart using a mobile still be there when they switch to using their laptop?
The key here is to think from your audiences point of view and how they use your website and to test your eCommerce processes on a regular basis.
Analytics can be a great source of customer information and allows you to look at your eCommerce performance, customer loyalty and behaviour in much more detail. Using this data to empower your testing and business decisions is a must.
Beyond the Shopping Cart
Customer loyalty extends to more than just the shopping cart and checkout on your website.
What about your customer service?
Many company's use multiple channels to improve their customer service including:
Email
Phone
Messaging / Live Chat
Social Media
Using different channels adds flexibility to customer communication, but increases the risk to continuity.
The last thing customers want is to have to deal with lots of different people during their customer service experience. This often means they need to keep explaining the issue to each new person creating frustration and a poor impression.
By ensuring the same customer service agent connects with the customer across all channels you can maintain continuity while also providing flexibility and excellent customer service.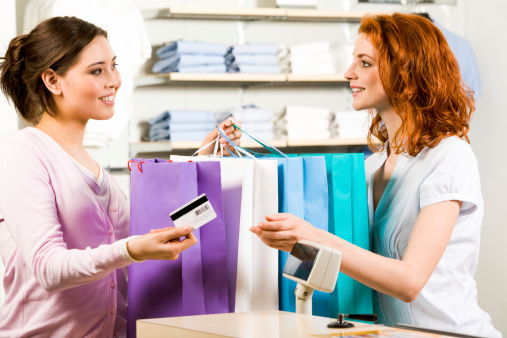 Collections and Returns
If your company has physical stores as well as an online shop, can online customers collect their orders or return purchases made online via your high street stores?
Not only is offering collections and returns via stores a great customer service it also help to get online customers into your store where they might continue to purchase items.
Just consider many returns might be due to wrong size, colour or damage so where better to exchange an item then in store rather than wait for the post.
This method can also help reduce the risk of items being lost or stolen in the posts and makes the on and offline channels work together as a team.
As you can see continuity across all your channels not only help retain good customers it can also increase sales and reduce costs.
For eCommerce design, development and marketing contact ExtraDigital on +44(0)1227 68 68 98.