Good Friday is a very interesting time for online shops with many seeing huge increases in orders.
But what happens when your potential customers are stuck in by snow?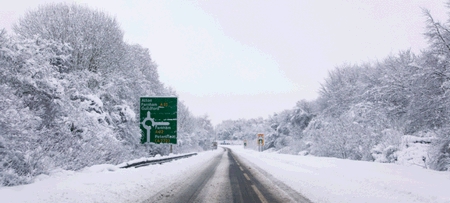 Managing paid advertising for online shops over the Easter bank holiday is interesting and rewarding. Easter sees a lot of change in terms of products offered, special offers and the best types of adcopy to gain highest sales. Most eCommerce websites will have planned ahead with their change in offers and a corresponding change implemented in any paid advertising. With more use of products feeds some of these changes now happen more automatically for products, but not for special offers.
Impact of snow on eCommerce sales
Easter is also very unpredictable in terms of weather (in the UK and northern Europe) and this has a major impact on the shopping habits (online and offline). Easter traditionally sees a large increase in DIY spend, with DIY retailers seeing a huge rise in footfall. This is more noticeable in better, warmer weather. Online stores benefit from this as well – either supplying online versions of the same products, or selling various accessories and tools needed.
The holiday business is moving from early bookings (for summer) to the standard few months ahead bookings, and some of the post Easter offers are starting. Bookings tends to pick up when the weather gets warmer.
Fashions and clothing retail is also impacted as the good weather encourages people to purchase spring/summer clothes.
So weather plays a very significant part in the performance of eCommerce stores over the Easter period, making predictions difficult. In the UK the weather in Easter 2013 is very cold and snowy - so very different to the Easter 2012 which was very warm and sunny. This has meant PPC managers cannot effectively use Easter 2012 as a model for Easter 2013.
The ExtraDigital PPC management team have noticed that Good Friday 2013 has shown quite different behaviour in terms of online searches to Good Friday 2012 for eCommerce retailers. We predict the same for Easter weekend and Bank Holiday Monday.