Level Up your Online Strategy:
Consumer Research and Purchase Behaviour 2019
With a hard hit on high-street retailers earlier this year, the urgent need for a next-level online marketing strategy is more than clear. However, even some big brands are suffering, having ignored the shift in consumer behaviour patterns.
In this article, you will find out what, where, when, and how consumers in the UK are spending their time researching before purchase.
48% research moments to a day before purchase.

Google Barometer
Focusing solely on keywords or search query for SEO is not enough if you aim to stay competitive. Utilising user behaviour data into your content strategy is a lot more beneficial. Nevertheless, one of the core Google values is relevance. You want to make sure users who land on your page find valuable content to ensure they keep coming back for more or subscribe to your services/products.
---
Here are the key findings from Google Barometer on UK consumer research and purchase behaviour in 2019. You might find a few surprising:
40%
only considered one brand before purchasing;
69%
learned about the product in person before purchase;
77%
conducted their research on PC;
46%
seek inspiration through their Mobile devices;
88%
consider data protection and privacy very important;
92%
use Mobile-first for inspiration, comparison & advice;
61%
use search engines on their mobile devices;
51%
compare products/prices features online;
---
Conclusions from data
Consumers rely on various connected devices, including smartphones, when looking for information on upcoming purchases; however, the majority of shoppers in the UK still find it more comfortable to research on computers.
---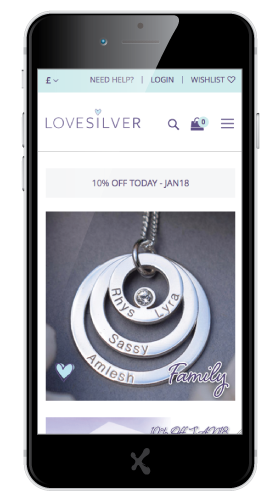 Mobile is Crucial
Mobile is the first device to go when it comes to various stages of the purchase. You need to make sure you have the right strategy in place when it comes to providing the right message at the right time. And having a mobile optimised site should not even be a question.
Very often, consumers go online after experiencing the product in the physical shop or even reach out to their smartphones while in the shop. Use SEO and PPC strategy in your overall marketing to drive traffic.
---
As marketers, we have to be careful with the data protection of our customers and with the applications of GDPR and not abuse personal data available on our CRM systems.
The majority of buyers tend to make repetitive purchases from the experienced brands, which means those are your loyal customers, and you want to make sure you keep that special relationship with them. This requires that good CRM systems are in place. ExtraDigital have wide experience with these – get in touch to find out which one will suit best for your business.
What does it mean for your SEO and PPC strategy?
Use the Local Business option so people can find you on maps or search engines when looking for product/services like yours, most often using ''near me'' in their search.
With people searching for inspiration on mobile prior to purchase, you will want to use social media to reach your target audiences. With a shopping feature directly available from Instagram and linking back to your website, it will also help to boost your SEO.
People make purchase decisions from a day to an hour. This instant shopping behaviour means you have to be on top of the game and adjust your online strategy according to the different stages of awareness, consideration and purchase. Tools like remarketing from PPC and the right SEO can help you reach your marketing goals.
Motivation insights give you leverage in altering your SEO and PPC strategies by creating appealing messages to your potential customers, whether it is free and fast delivery or self-treat offers with additional product samples.
Whether you choose SEO and PPC, they are vitally important for your business success, as the majority of potential customers use search engines on their computers and also mobile devices.
Reach out to ExtraDigital – a highly experienced specialist in PPC and SEO to get the help you need.
Being so close to Europe, it's likely that your website has multinational traffic. Google Barometer found that 59% of consumers feel affected by poor translation as a challenge when buying online. You can read our article on that here, and find our suggestions on how you should approach this.
---
ExtraDigital is providing eCommerce support for platforms like Magento and Shopify as well as multilingual website support. Get in touch with our specialists today and get your business to the next level.
---