The eCommerce industry has thrived in the past few months; businesses now have to rethink their strategy and introduce eCommerce stores to tend to the shifting consumer demand and stay competitive.
It is now highly crucial for businesses to have a well-functioning website that supports their business operations, and having a good eCommerce platform is a big part of this.
This article will go through some of the most common mistakes to avoid when choosing an eCommerce platform.
What is an eCommerce Platform?
An eCommerce platform is a software that allows you to manage your website, sales, operations, and marketing all in one place. With an eCommerce platform, you will be able to manage all your products, run promotions, manage prices, personalise sales experience, and access data that informs you about your business performance.
Here are some of the critical factors you should consider before choosing an eCommerce platform:
Your business model, goals and objectives
What products/ services you are planning to sell
Design criteria and the tools you want to integrate
The user experience you want to deliver through your website
A carefully considered eCommerce platform should help businesses maximise profitability and support long-term business growth. However, many businesses make several common mistakes when evaluating eCommerce platforms, we have listed the six most common below.
Not Defining your Target Audience
Having a business idea and a website alone is not enough; you need to understand and define your target audience properly. We recommend conducting thorough market research to understand who your target audiences are, their needs, how you want to communicate your offerings with them and develop a correct marketing strategy. Through this, you are armed with the right information to choose the best eCommerce platform and create a website that resonates well with your target audience.
Choosing the cheaper option
Many businesses look at the initial upfront cost, see that it's cheap, and makes the purchase only to realise that the platform doesn't offer a feature that they require. This can be a costly decision as you'll have to spend additional money on add-ons or spend a lot more time and money on migrating to a different platform.
When you decide on which platform to purchase, you need to consider that you will probably be using this platform for a long time; therefore, choosing a cheaper option should be avoided. However, this also doesn't mean that you should buy the most expensive option available. Instead, you should carefully consider your requirements and needs, and see this as a long-term investment vital for the growth of your eCommerce business.
Customisation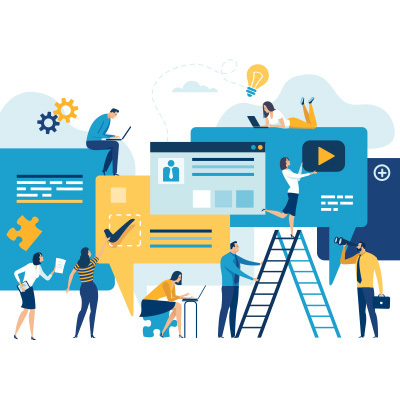 One of the most common mistakes many businesses make is choosing a rigid platform and trying to customise their requirements to fit the platform. Instead of doing this, you should first determine your requirements and goals and pick an eCommerce platform that fits them.
Make sure to do your research on each platform and pick a platform when you know that it has all the functionalities and features your online business needs.
Not getting a scalable platform
Platforms that are not scalable will avert the growth of your online business. If your platform does not support multi-sites and multi-tenancy, you will not be able to expand into new markets, offer new products, or add additional features. Your eCommerce platform should be able to change and grow to meet the growing demands of your customers.
Adding too many features
Your eCommerce platform must have plenty of features to support your online store and processes involved. However, having too many features of no use will mean that you are paying for unnecessary features that provide no value to your business. Similarly, choosing to apply additional third-party features may harm your site's overall performance, specifically site speed.
Before choosing your eCommerce platform, ensure that you understand the eCommerce features, how you will integrate them, and how they will impact user experience and your business. Choose a platform that meets all your minimum requirements but at the same time allows you to add additional features when you need to in the future.
Not asking for help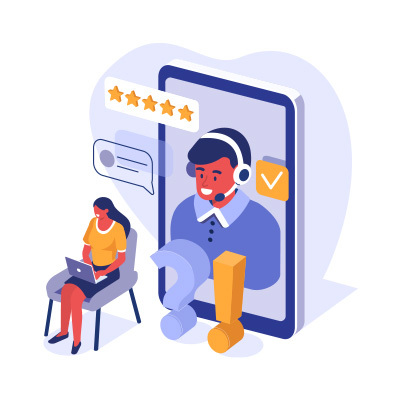 Choosing the right eCommerce platform requires a lot of thought and experience. If you choose to do this yourself but are inexperienced; you will most likely spend a lot of time and money than you initially would have with the help of an expert. You may also make the wrong choice which can lead to several issues including poor design, low traffic, loss in revenue and security issues.
Businesses, especially those who are new to eCommerce, should seek professionals' help for various eCommerce solutions, including choosing the right eCommerce platform. It is highly recommended as this will ensure your business's success.
---
Final thoughts
With numerous eCommerce platforms to choose from, picking the right one can be a challenging decision. The eCommerce platform you choose is a long-term business investment, start by considering what you will need from a platform not just now but in another four to five years. Think about what functionalities and features your store will require and your budget, scalability, designs, and other important factors.
Picking the right eCommerce platform will require a lot of expertise and knowledge. By avoiding the common mistakes mentioned above, you will be able to decide on an eCommerce platform that is well-suited for your business.
---
If you need help choosing the right eCommerce platform for your online business or are looking to create a high performing eCommerce store, ExtraDigital can help! Simply give us a call today at 01227 68 68 98 or fill out the form below!