Selling online has never been more popular, with many companies using multiple platforms like eBay and Amazon alongside their own independent online store.
If you are looking to start your own online shop then we have created the following list to help you start your eCommerce build and ensure its success.
Where to Start?
The Scope
When creating a new eCommerce store the best place to start is to define your scope.
Sit down and determine what your website needs to deliver.
Looking at competitor websites can be beneficial in defining your scope but remember that they may not have the perfect website themselves so be prepared think beyond this.
What do your customers would see when they land on your website and what kind of information do they would want from your website? Speaking to potential customers can also give you an idea of what you need.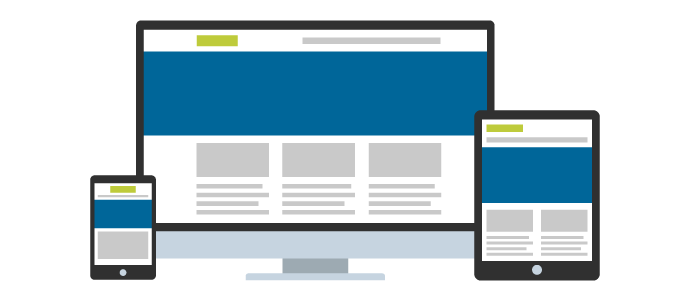 It's key to split this wish list into three areas, they are:
What you need to launch the website
What can be added post launch
What you think you will need in a year or two when the website has a larger audience
Splitting your wish list will allow you to get your website off the ground faster and ensures you can start generating profits to fund further expansion.
Domain Names
Assuming that you already have a brand or company name decided for your eCommerce business you will now need to decide on and purchase a domain name.
You can visit domain registry websites such as 123Reg.com to see what is available and at what price.
When purchasing a domain name consider…
How easy and fast it is to type into browsers
How relevant it is to the industry and/or company branding
What kind of domain you need to purchase - .com. .co.uk, .eu.com etc
The last point, what kind of domain you purchase, can arguably be the most important. You should always opt to have the domain in the most applicable domain for your target audience.
If you are targeting the UK audience then opt for the .co.uk domain, if you are targeting the German audience then opt for the .de domain, and if you are targeting the Chinese audience then opt for the .cn domain.
Waiting until after your eCommerce website is ready to purchase the domain name can cause complications. For example, it might be that by then your domain name has been taken by another company and you would need to change your branding etc. which might have a bigger impact on your website that you think.
Also consider buy additional domains to protect your future interests, for example, you may only need the .co.uk, but it's worth also buying the .com to prevent it going to someone else.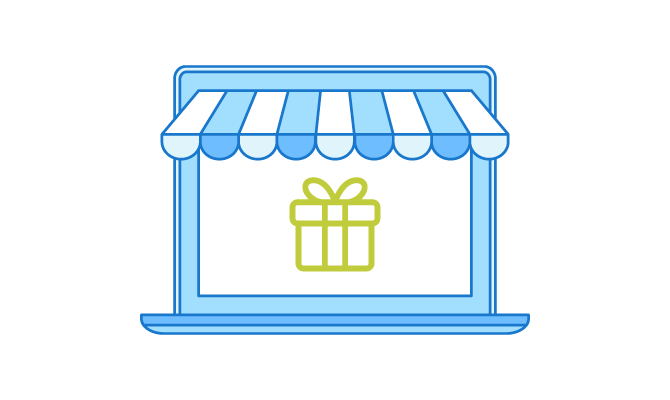 Select an eCommerce Platform
An important decision, that will undoubtedly impact the success of your online shop, is what eCommerce platform you opt to have your website built on.
Any eCommerce platform selected needs to be able to help you manage your online shop, its products, its sales and any 'normal' content pages like the 'About Us' page.
You naturally want to grow and expand your business over time and you don't want to have to start again with a new platform several years down the line.
All eCommerce platforms can be split into the following categories…
Choosing a Website Hosting Service
All websites must be hosted by a web hosting company so it can be seen. Choosing a good web hosting service as poor server response time can seriously impact your sales.
You can learn more about why website hosting is so important for eCommerce websites in our blog post – 'What do Customers want in eCommerce Websites'.
When choosing a website hosting service you should consider the following…
Technical support – is support provided and how is it provided?
Hosting service – is it built for eCommerce websites?
Scalability – can the server grow as your business grows?
Professional website developers like ExtraDigital usually offer hosting for your website during the website build with the option to continue with the hosting service afterwards.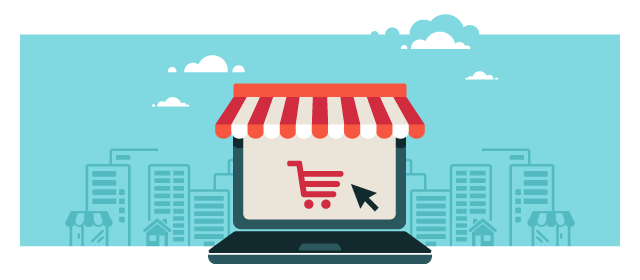 The Main Show
Once all of the above decisions have been made you come to the main show. Designing, building and then marketing your online store.
Activities in this exciting phase involve….
Designing the website – depends heavy on the eCommerce platform you have chosen as to what kind of features you can have.
Building useful functions such as customer account areas and ensuring the basics are there
Testing the new eCommerce website – fully across multiple devices and browsers
Launching and marketing your new eCommerce store
Creating the Best eCommerce Website
Following all of the steps above will help you to create a great eCommerce store.
However, remember the decision you make can have a big impact on the ability of your eCommerce store to compete in your chosen marketplace. So take you time and get plenty of support so you can be confident you have made the right choices.
ExtraDigital can help, our friendly experienced staff and help you create a winning eCommerce website for your business.
---
If you are looking to create a fantastic and highly marketable eCommerce store then contact our team here at ExtraDigital today on 01227 68 68 98 or tell us about your project below.
---