Welcome to the fourth instalment in The ExtraDigital Guide to Christmas Marketing. This time we are going to be looking at Christmas strategies that are sure to get you on the nice list.
By this point in our series you should have a clear idea of who you are targeting this Christmas time. You should also have a better idea about what kind of message you want to promote and where best to reach your target audience with your Christmas marketing and activities.
Here we are going to assist you with our best practices for Christmas strategies.
The Ultimate Christmas Marketing Strategy
At the end of the day your ultimate Christmas strategy very much depends on your overarching aim for Christmas. As we cannot possibly give you one strategy that fits all we are going to focus on three main areas that, in our experience, frequently come up.
They are...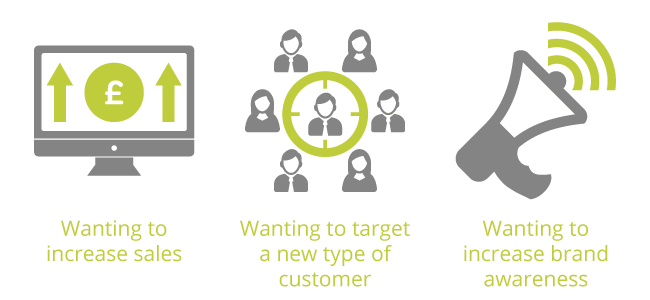 Wanting to Increase Christmas Sales
There are a couple of ways to increase your Christmas sales and the main strategy that you need to adopt is one of 'Reminders & Promotions'. There are various tasks within this strategy so for your benefit we have outlined them below.
Your 'Reminders' strategy task list
Send an email newsletter to your potential and current customers:
This email newsletter needs to contain gift ideas for your customer, showcasing what is on offer and indeed the offers that you are running.
Remember to make it easy to purchase from your website with a quick and easy payment system, and also from your emails with click through straight to the product page in question.
The easier you make it for people to view your offerings and purchase from you then the more likely they are to come back in the New Year. No one likes to be dragged around in circles when they are simply trying to purchase a gift and any bad opinions will be lengthened due to the Christmas chaos.
If email marketing is not for you then why not try SMS marketing for quicker communication and promotion of your products.
Your Unique Selling Point:
This is the time to ensure that you don't just remind people of your products or services on offer, you also remind people of your unique selling point.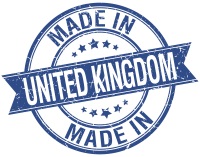 For example, if your products are made in Britain then shout about it. If your products donate a percentage of each sale to charity then remind people. If your product has won awards or achievements for being brilliant then make sure that people know this.
These little extras, which are likely to only be held by your brand, are what can separate your product from any other. Making the buyer more likely to go with yours!
Your 'Promotions' strategy task list
Create a gift guide on your website:
Break down your products for your customers
Gift guides are extremely popular for people who are searching for that perfect product. By having gift guides for topics such as 'Gifts for Mums', 'Gifts for Dads', 'Gifts for under £10' and 'Gifts for the Best Friend' etc, you are making the shopping process simpler for your customers who are then more likely to buy.
These types of promotional pages can then be used in your reminders strategy tasks in the run up to Christmas to help draw your customer's eyes to these promotional pages.
12 Days of Christmas?:
It is important that you do some kind of Christmas promotion to help boost your sales. Every company in the run up to Christmas will be doing something and customers will actively be searching for the best deals, so don't get left out.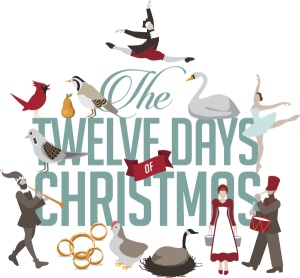 A popular Christmas promotion to run which generates a lot of interest is a '12 Days of Christmas Promotion'.
Whatever you think your customer base will like to receive and respond to would be a good promotion to have in your 12 Days of Christmas promotion.
This type of promotion requires you to email, share on social or promote on your website, a different offer for 12 days in the run up to Christmas. This offer can be for a particular product, particular category or even for factors like free delivery or free gifts for purchases over x amount.
By running it over 12 days you are encouraging people to return to your website to see what offer is running each day. This kind of repeat business is likely to see increased sales as there is a time restriction to each offer as well – people never want to miss a good deal.
Following this strategy will see your Christmas sales going through the roof but more can be achieved with a little extra help. Contact the team at ExtraDigital today to find out how to make the most of your sales this Christmas.
Wanting to Increase Brand Awareness this Christmas Time
With all the new customers heading your way, Christmas is a great time to not only boost sales but to really increase your brand awareness.
This time of year people are looking for that perfect gift, they are also more likely to take a chance with a new brand if the price is right and the gift is perfect.
But how can you boost your brand awareness this Christmas Time? Strategies that have been proven to work are...
Throwing a Christmas Party!
Believe it or not, throwing a Christmas party is a great way to improve your brand awareness. Doesn't always have to be a party per se, just some kind of Christmas event to get people together and under your branding.
A Christmas event allows you to bring your customers together and gives you a captive audience to help boost their opinion on your brand.
Sending out invites to your current customers and telling them to bring their friends is a great way to increase your audience base by the power of word or mouth – one of the best and hardest ways to promote.
You may wonder how to have a Christmas event for online customers, you can do this by...
Inviting them to a location such as a bar in London
Inviting them to a Twitter chat about Christmas tips and ideas at a fixed time by using a certain hashtag
Use channels such as Google Hangout if you have a strong following on G+
Throw a Charity event for Christmas, after all it is the season of goodwill. Who can forget the ice bucket challenge?
These types of events will be great ways to exhibit your company and your brand to potential customers. The important thing about these events is that...
a) You ensure that your branding is seen throughout in an appropriate way
b) You promote this event before, during and after for maximum impact
c) There is a connection to Christmas as it is the season
Christmas Stunt
With all the noise that Christmas generates one of the best ways to generate brand awareness is to throw a Christmas stunt.
Examples of previous Christmas stunts are..
The use of social media and Photoshop can help you to create some inexpensive Christmas stunts.
Speaking of which...
Social Media
As stated in The ExtraDigital Guide to Christmas Marketing Part I, social media played a huge part in last year's Christmas and it will continue to do so this year.
Using social media is key for any kind of Christmas strategy, so much so that we have our next series in our Christmas Guide all about 'How to have a Tweetingly good Christmas Time'. Keep an eye out as it is coming soon.
Wanting to Target a New Type of Customer this Christmas Time
Christmas is one of the few times each year when people are actively looking for inspiration and ideas for that perfect Christmas gift. This means that the effort that the average shopper is willing to put in to find that perfect Christmas gift is far higher than normal.
This additional time to get in front of a customer means that this is an ideal time of the year to target an audience or market that you have not tried before.
Christmas also makes it possible for new customers to fall in love with your brand and in turn become repeat customers.
The success rate for this kind of strategy depends highly on how relevant your product or service is to the new customer you have in mind. If you are trying to target customers with a preference for luxury goods then make sure that your product or service matches up to their idea of luxury.
Without ensuring there is a match or possibility for your product or service to succeed, no strategy in the world will help you.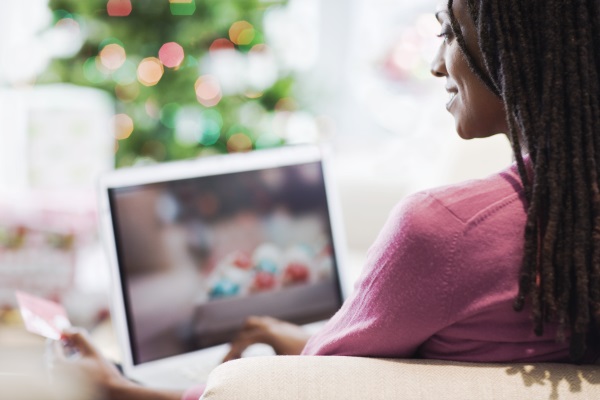 So What Should be my Strategy?
The best way to target your ideal new customer this Christmas time is to make sure that your market activities are focused on their preferred channel.
Your strategy should be to find this channel and utilise it. Make sure that when you are using the appropriate channel that you use the appropriate language and tone for the client.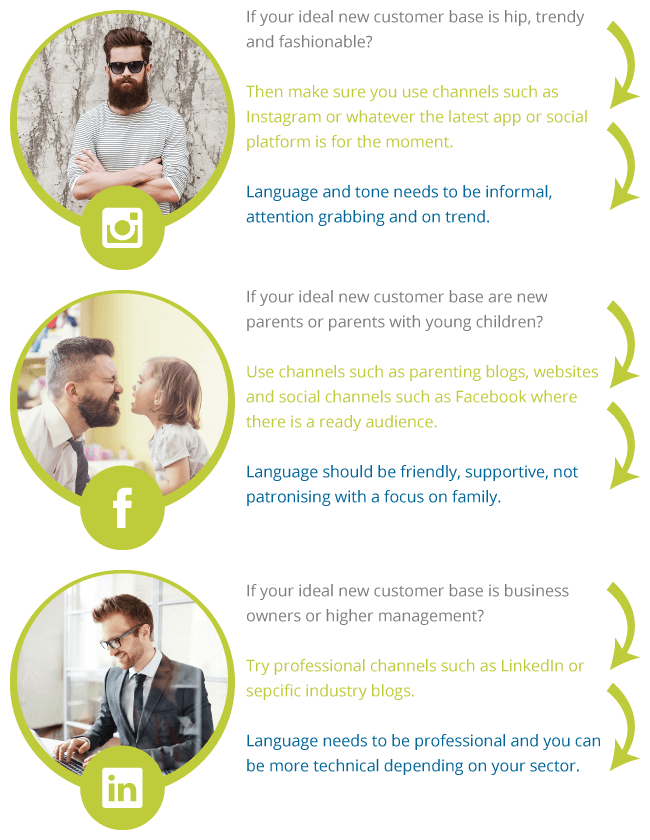 Don't forget that you may find that cross channel marketing activities works well for you, especially in more consumer lead industries to increase brand awareness and trust.
Reinforcing your brand and products to potential customers across multiple channels provides a recognition that goes hand in hand with increased sales.
If you want to have a chat about a plan for your Christmas sales then contact ExtraDigital today. Quickly! It's approaching fast! We can help you make the most out of this Christmas period and get your New Year started with a bang. Call today on 01227 68 68 98.