---
The B2B Marketing Expo
March will see ExtraDigital attend the B2B Marketing Expo in ExCel London.
We will be joining some of the leading lights in Digital Marketing for the two-day conference starting on Wednesday 25th March 2020. The ExtraDigital team will be on hand at STAND 1548 over the course of the expo, offering sound marketing advice on a variety of topics prevalent to the B2B sector.

Trust us! When you have been in the game for 20 years you learn a thing or two. Rachel has seen trends come and go and has the expertise to fuel your B2B Marketing and set your lead generation on fire. Our Director, Rachel Cornish has given a fantastically insightful talk looking at Proven B2B Lead Generation Techniques last year. We offer a summary of that talk in the article below. Got questions? Come and chat with us at B2B Marketing Expo in London.
---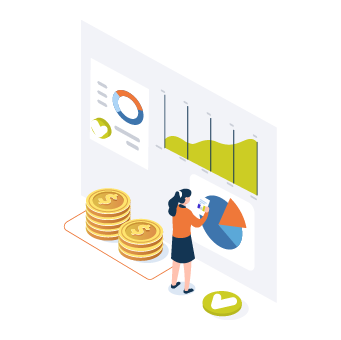 Advertise using Paid Search
For high-value products or services, paid search provides a very effective way of gaining leads from those directly searching for your product or service.
These are people already interested in your product/service. It makes sense to use paid search to position your branded product or service where they are looking. This should generate high quality leads for your sales team to process.
One reason why paid search is so successful is because it is easily measured, at least as far as the cost per lead. Companies with an integrated CRM are able to extend this and calculate cost per sale for different campaigns and produce very effective advertising. But even without a CRM integration it is possible to show the benefits of this type of advertising. And if it is not showing a profitable ROI it can be stopped or reduced.
Paid search can also be used as part of an "inbound sales" method where you are aiming initially to make people aware and build a contact list of those interested but not yet ready to consider a purchase. The value of these contacts will be less than those about to make a decision, but as much of B2B has long sales cycles having a large contacts list of "interested" people is helpful.
It should be remembered that with paid search, handling the "ads" is only one part of the process – just as important is the landing page. I've seen improvements of several orders of magnitude just by working on landing page improvements, and understanding design and usability issues.
---
Become an Online Expert
A large well-designed shopfront gives a good impression. Smart offices do the same for businesses – they give an impressive physical presence.
Your digital presence is also important. How authoritative do you look? Does your website give the correct impression? How do you look in the natural search results (SEO) and what types of searches are you found for?
A successful way of generating B2B leads is based on old-fashioned SEO and being at the top of the search results for all relevant searches and looking good here. When you are top of the search engines for many relevant searches your leads are "free". And can arrive in very high numbers. In fact, one disadvantage is it is not easy to turn off the steam of enquiries, and you can waste time dealing with them or prioritising the best. But most businesses don't mind this too much. Better to have too many leads than too few!
So how do you gain these top positions? You invest in techniques that will produce sustained improvements in ranking positions and be robust to changes in search robot algorithms.
So what is the secret? Having successfully kept some B2B websites at the top of search, in some cases for over 10 years, I can assure you the secret to this is not leaping on the latest SEO technique, is not paying for links or poor content. It is based on understanding how Google search works, and what their aim is. Those who work at Google Search are trying to create something useful for us users. They are the good guys. They don't want spammy link farms and will penalise this. They design algorithms to best mimic what users want.
The secret is simply to create content that Google can understand by things it can measure is good for users. Do this and your website gets highly ranked in Google. For almost all B2B type business, users want to see expert advice and opinions – becoming an online expert with quality content and informative articles will help.
---
Inbound or actively attract relevant contacts
Inbound refers to a combination of marketing activities that aim to increase awareness, create a contacts database of interested people and, when ready, to market to these with a suitable offer.
How does this work? Instead of concentrating on "selling", you concentrate on "providing something useful". The aim is to build a relevant audience and then a contact list of those who might be interested in your services. Some of these might need your product or service now, some later.
Once you have a targeted contact list you can provide relevant offers and incentives and these are effective as starting with a well targeted list. Those that respond become good leads for follow up by the sales team.
The reason this is such a successful technique is that it scales and automates well. Once you have discovered a successful formula you can keep improving this and generating new contacts at lower cost until you have saturated the market. You are also creating a very valuable asset - a list of interested contacts for your business.
---
Attend Conferences and Exhibitions
This is a great way of making new contacts and speaking to people. Both are equally important.
A new contact is an introduction to a new network of people, and if handled carefully will result in introductions to many more people, provided you give helpful advice or information on a product or service that looks helpful.
Speaking to people gives instant feedback. Digital marketing is mostly data driven and we make decisions based on numbers without the chance to ask questions. Getting subjective information about a product, a market or customer is a helpful insight and will improve results from other lead generation techniques.
---
Do nothing! Let customers search for you
This is my favourite B2B Lead Gen technique.
Just sit back and watch new enquiries appear without any promotional activity or effort except for allowing your business website to be found by company name.
Sounds too good to be true? What is the catch? Surely you cannot get something for nothing?
This is correct. This technique makes use of your reputation with existing and previous clients. Good work done for one client will frequently result in many natural recommendations. Staff members within client companies may move jobs and give a recommendation or contact you direct from their subsequent employment.
This type of "free" and "no effort" B2B lead can become a significant source of leads if you have been producing excellent results for many years. In my marketing business there are many sectors of work where we have spent no advertising money for a very long time. All enquiries and new work arrive from recommendation. This type of lead also has a high conversion rate – if you come recommended you stand a good chance of winning the work.
---