Cruising Excursions have asked ExtraDigital to help with online marketing – particularly focused on the multilingual campaigns in languages such as Dutch, German and French.
Cruising Excursions provide shore trips for cruises and ExtraDigital have been asked to develop this advertising for the European websites. Online marketing within the travel and tourism markets is very time sensitive and follows the same behaviour as online bookings for flights or hotel rooms, namely the product disappears after its' date.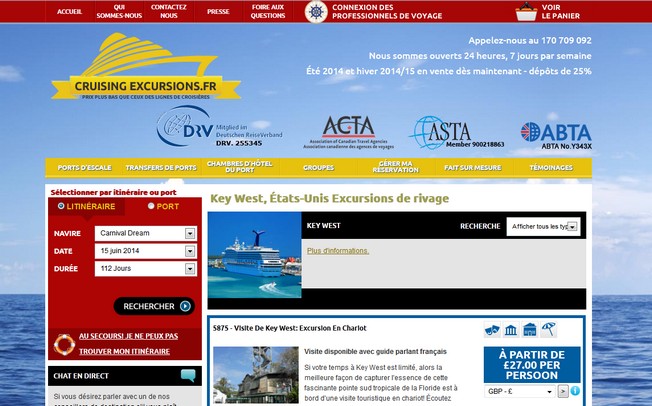 Over the last decade ExtraDigital have managed many accounts within the travel and tourism sector including hotels, tourism promoters, cruise companies, holiday providers, and charter companies providing a mix of online marketing services. For example we have managed paid search advertising in multiple languages from Dutch to German and from Russian to Arabic. Some languages require use of alternative paid search providers – so Russian accounts use Yandex as first choice and Baidu is generally first choice in China.
Managing online marketing campaigns in multiple languages is not a simple translation exercise. Adverts cannot be translated word for word, but keyword, market and customer research done and then ads created in the local language to work with the local campaign focus which is also based on cultural differences. ExtraDigital are currently learning the cultural differences in expectation between German, French, Dutch and English cruise passengers. Multilingual PPC management is most effective when this difference is understood.
ExtraDigital have significant experience providing search marketing services within the travel industry, where our multilingual expertise has proved invaluable. We are able to provide either one service (eg PPC management) or a range of services according to client preference.
If you would like a free review of your international PPC account, please contact ExtraDigital. We are a Google Partner PPC Agency.
Related articles: Google search for travel and tourism websites