Creating an eCommerce store as a viable business opportunity has become very popular in recent time. To help, there are many great platforms for people to enter the market. When first starting up online, you may feel overwhelmed with choices and wonder what the correct platform for you and your brand?
Shopify is one of the most flexible platforms, offering a extremely user-friendly interface. With no coding knowledge, shop experience or previous skills required to use the platform, it is an appealing choice for most newcomers. Shopify can be efficient in handling small to medium sizes stores and as a result it can benefit all types of online companies.
This article gives an insight into some of the key advantages of choosing Shopify as an eCommerce platform.
Affordable
When first starting as an eCommerce store, it is important to keep costs low. Shopify offers low monthly costs which can be useful initially testing the waters. The affordable monthly instalments allow companies to progressively grow their business, whilst also researching further into their customer market.
At a minimum cost, you can benefit from:
• A reliable eCommerce platform
• Visually appealing online store
• Up-to-date marketing tools
Shopify offers a variety of plans, this allows you to explore what works better for your company's set goals.
Customisable
It is significant to have a unique business that will reflect your choice of products or services. With Shopify, you have over 160 themes that you can choose from. This makes it easy to create an online shop that suits your individual brand and identity.
Not only does Shopify allow you to easily set up your own eCommerce store, it enables businesses to focus on their company branding, product database and images on site.
Easy to use
An appealing factor of Shopify is that it is easy to use. This is largely due to the customer support that is available, there are Shopify developers, marketers and designers on call if help is required. This saves the hassle of businesses solving any problems with their site.
Secondly, Shopify allows easy product editing. The platform enables you to bulk load products through CSV files. This saves the inconvenience of having to upload images individually. This can act as an advantage when trying to move over to and from other platforms in the future.
Clear admin interface
Shopify has a clear, simple and well-structured admin interface, making it easy to set up and use. This is an advantage for those who are new to running a business and eCommerce stores. Not only does this make it easier to use for businesses but also customers when using the site.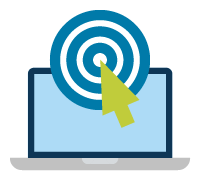 Marketing
Another great feature is that Shopify makes it easy to use marketing. Using powerful marketing tools and apps that help reach large audiences will increase engagement with your customers.
The available apps and plug-ins help optimise SEO and Meta Data, which as a result will be beneficial in helping you improve the performance of your eCommerce store.
---
Shopify offers a vast array of benefits to you as a user and for your business. If you feel that Shopify may be the solution for you, but need a little guidance getting underway give us a call. One of our experienced team will be able to provide consultation on getting started on your eCommerce journey.
---