Everyone's getting excited for the New Year, but here at ExtraDigital, we are feeling a bit nostalgic.
2018 brought us growth within the company, exciting new clients, and welcomed new team members from all over the globe. Most important of all, we've seen the fruits of our labours pay off through successful campaigns, complex web designs, high sales and so much more for our clients!
2019 has a lot of pressure to beat this year's achievements. Let's take a look at some of our proudest highlights from 2018.
New Clients
We have had some exciting new client join us over the past year, here are just a few.
---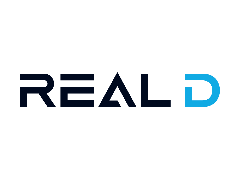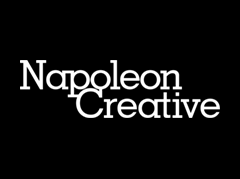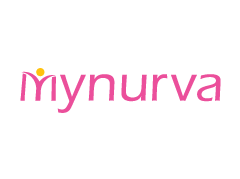 RealD 3D
Napoleon Creative
Amnesty International
Step One Recovery
Mynurva
CM Scientific
The Wi-SUN Alliance
Travall
---
Accomplishments
---
Design Tools for Care Centres
Not only are we proud of the development work we've done with Trinity Hospice, Brian House Children's Hospice and St. Catherine's Hospice, but we are humbled and proud to know that we've taken a part in helping families in need raise funds needed for their children's treatments.
The tools we developed give families the ability to create branded posters for their fundraising efforts. The user can select a page size and a design category, which they can then personalise by adding and editing text or changing size and colour. Once satisfied, they can simply fill out a form and the PDF will be sent straight to their email. We developed this tool with an admin system that allows the care centre to upload new poster backgrounds ongoing. The best part? The client was extremely happy with the result!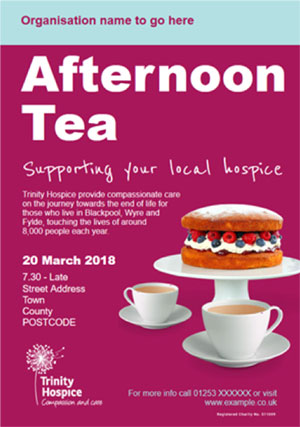 ---
Inbound Efforts Showing Fantastic Results for Start-up Mynurva
Mynurva came to us in March of 2018 as a start-up online video counselling company. From setup, through to social media branding, content creation, SEO and site optimisation, and web development, we have watched Mynurva grow and evolve. In August, we introduced inbound marketing to the client and are delighted they saw the potential.
We are extremely proud of our inbound work since August. Compared to the previous period we have seen a staggering 1,287.50% increase in users (92,560 vs 6,671) and a 6.28% decrease in the bounce rate. Now that we are building an audience and generating quality leads, we are excited to see how these leads perform further down the pipeline. Stay tuned for a nice case study on this!
---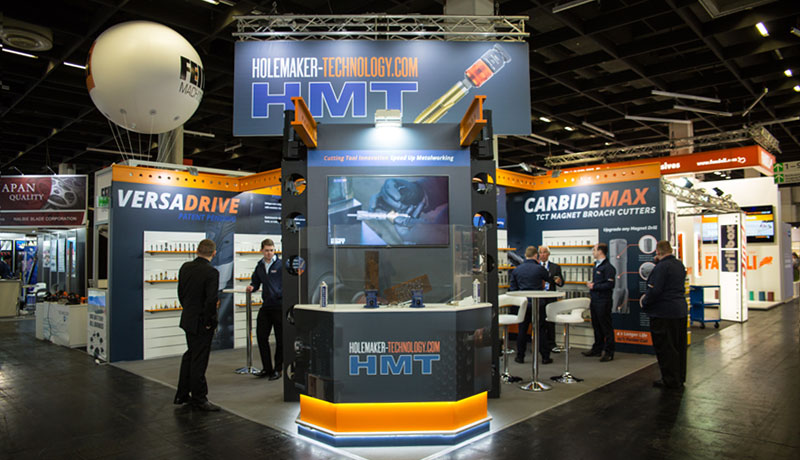 Packaging Design for HMT
Something we love about working in digital marketing is that work is always changing! HMT or Holemaker-Technology originally came to us for SEO, social media management, and email marketing. Our work has since then evolved into the design area, where we have designed new packaging for their products.
---
Multilingual Work
In 2018 we've expanded our portfolio for multilingual work to now include German, Spanish, French, Arabic, and US English, with all work done in-house – nothing outsourced!
Multilingual work has included PPC, social media management, content creation, influencer outreach, and much, much more!
Learn More
---
What about us?
Client work is why we do what we do, but there are always some exciting things going on at home base. Here is a roundup of some of the accomplishments we've seen within our own marketing work, and some other stuff we're proud of within the company.
---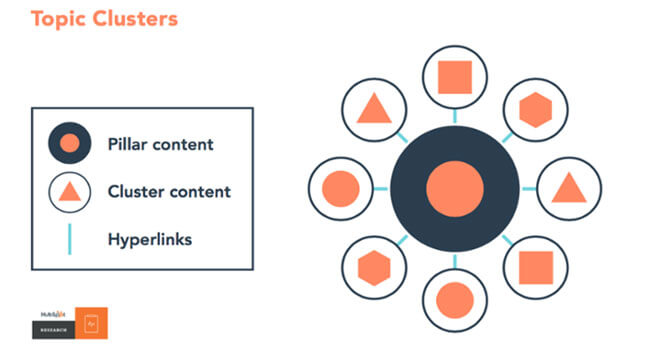 ---
New Content Strategy
This year we re-vamped our content strategy just as we have done with most of our clients. We changed gears and brought in an inbound strategy called pillar and cluster content. In a nutshell, you have one pillar page that covers the topic generally, and then multiple cluster content pages covering long-tailed keyword for that pillar topic in more detail. Each of these all link back to the pillar page.
Why do we do this? First, it helps the organisation of your content so that people can easily browse your website and consume your blog posts, videos, and infographics. Second, there's a legitimate SEO benefit from tying your content together topically. Google won't rank you if it doesn't know what your content is about. When you have a clean website experience where the hyperlinks make sense, this tells Google exactly what each piece of content is about, and they will rank you better as a result.
This strategy was only implemented in August, and we've already seen some great results. The following is comparing YoY.
15%
Increase in new SEO traffic
35%
Decrease in bounce rate from mobile FB traffic
---
A Growing Team
This year we welcomed three new team members:
---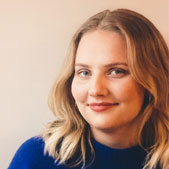 Katerina
Account Manager and German Specialist
From: Munich, Germany
Education: Studying BA in PR & Marketing
Bio: Loves spending time with her friends, spending time at the seafront and reading.
---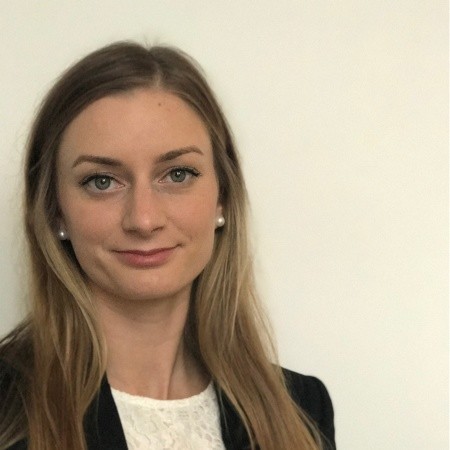 Nikki
Account Manager and U.S Specialist
From: Austin, Texas USA
Education: BSBA in Marketing and Economics
Bio: Enjoys movies, yoga, exploring, and long walks with her 4 Springer Spaniels and Lab Mix!
---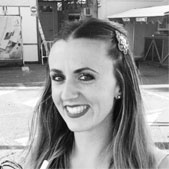 Cristina
Account Manager and Spanish Specialist
From: Santander, Spain.
Education: Masters in Advertising and Marketing.
Bio: Loves travelling but hates planes. Enjoys good food, a nice book and spending time with her cat.
---
Hubspot Partners
We partnered up with inbound marketing software Hubspot, and boy have we learned a lot!
Experts in Inbound Marketing (IM), HubSpot created a platform to educate companies on how to perfect their inbound strategies. From learning how to use Google Analytics through to learning how to write successful blogs, HubSpot carefully breaks down IM to the very basics.
Supplying webinars, recorded training, conversational blogs, and the HubSpot Academy, all the tools you need to create an engaging inbound strategy are provided. But it is important to note that this is something you have to keep up with! It is a learning platform, not a software that you can run and automatically see results. We apply everything we learn and continually keep ourselves, and our clients, up to date with each piece of information they put up.
Now, of course, we have accomplished more in 2018 than we have listed here, these are only a few highlights that show the diversity, fun, and quality of our work thus far. We are excited to see this work grow, more happy clients, and everything else that 2019 throws our way!
Happy (almost) New Year!
Did some of our work stand out for you? Let us know, get in touch and we'd be happy to discuss your business!