Online Marketing
Effective Online Marketing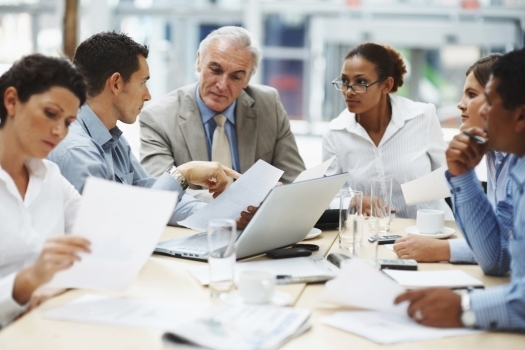 If you need a way to boost the presence of your business on the Internet, you need to think about your online marketing in order to draw in more prospective customers, convert them into paying clients and positively impact your revenue stream.
Websites should act as ideal online marketing tools, but we see far too few businesses who are correctly treating their websites as marketing tools that should pull their weight and earn their keep.
We have over a decade of experience in designing, developing and marketing websites and web applications that put the needs of your business first and help to drive effective online marketing for your business.
Grow Your Business Online
Ae you taking advantage of these key channels in order to ensure that your online marketing drives your business forward?
Search engine optimisation from the website code level up
Pay per click management to ensure high conversion
PPC advertising on other platforms such as Facebook or LinkedIn
Display and banner advertising to promote your brand
Online PR, articles and content marketing
Email marketing and online newsletters
Measurement of ROI in all internet marketing activities to ensure growth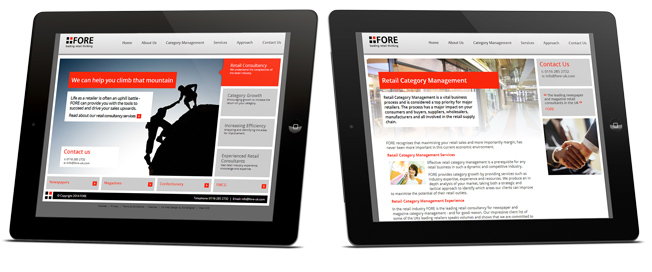 Are you having trouble getting your online marketing up and running at a profit, or finding that your website is a money sink rather than a revenue generator?
Get in touch with ExtraDigital today on +44 (0) 1227 68 68 98 to find out how we can help you get real return on investment from your online marketing now and in the future.
"We have definitely noticed an increase in Google enquiries thanks to your excellent work behind the scenes. Thank you!"
Clive Hannaway, Brighters
"Many thanks for the report. Your stats are most useful and your explanations constructive."
Mark Woolmer, Fitzpatrick Woolmer Design & Publishing
"I'm impressed. Thanks for the time it must have taken you to respond so comprehensively to our questions. It's much appreciated!"
Tracey Curtis, Absolute Power Tools
"I found your input and advice very informative, enthusiastic, helpful and also very easy to understand and implement as a layperson!"
Cath Jones, Sasi Weddings
"Thanks for the work you are doing, its most encouraging."
Philip Stagg, Grahams
"Thank you for all your help this year, answering every question and sending over every report, all much appreciated…"
Tom Murrell, Walls and Floors
"The website is doing very well under your leadership and you are always on the phone when I need you, very helpful."
Peter Grove, Occasion Photo Frames
"We really appreciate all your efforts on our behalf over the last few years and it has been an absolute pleasure working with you…"
Carole Broad, Total Logistics
"May I take this opportunity to thank you for all your help and advice during the past year - and excellent design and SEO work…"
Ken Christensen, Dantech
"…I think that you have done a great job for us to date, I greatly appreciate your efforts and hope to continue working with you…"
Dominic Higham, Patient Choice
"I seem to be getting enquiries from foreigners and bookings so whatever you are doing is working! … it's nice to get foreign enquiries at last!"
Marie Carnell, Looe and Polperro Holidays
"I do appreciate the stimulation of the greymatter on this one – certainly got me doing a little thinking."
Graham Hughes, Anquet Maps
"…Your quality of service, skills and ability to discuss problems in a friendly and understandable manner were exceptional."
John Meehan, AlphaLAW
"ExtraDigital have worked wonders with the design and development of my website… I am receiving enquiries almost daily for my services…
Hedley Basford, Basford Management Consultants
"Thanks very much. The site is already generating business!"
Kevin, Airport Cars Kent
"Many thanks to ExtraDigital for taking the stress out of our web marketing…They really know their subject and regularly come up with ways to improve what we are already doing."
Raymond Mason, Dominion Security Ltd
"Thank you for your advice and excellent support."
Les Ellis, Inspire
"Some very quick work enabled this website to be easily found on the top pages of the search engines… yet again, exceeded all expectations."
John Meehan, Camberley Rotary Club
"I've had a very busy year - doubtless in part to your excellent website and marketing work."
Penny Cracknell, Double Dance
"…we've had an enquiry from a prospective client who found us on the web! Highly unlikely to have happened before your good works so thank you!"
Linda Tanner, Interact
"The site has been a success from our perspective supporting our efforts admirably in advertising in magazines and papers."
Dave Cousans, Clynnog Cottage
See more of our client testimonials