For the past six months we have been carrying out search engine optimisation on a Magento eCommerce store with fantastic results.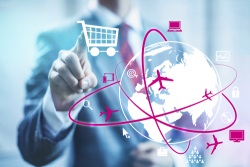 In six months we were able to...
Remove errors from the site from incorrect code and validation
Increase the organic flow of traffic to the site by 51% (when comparing the first month with the sixth month)
Improve the ranking of hundreds of keywords for the website as well as getting the website ranking high for hundreds of more keywords, even those keywords that were the most competitive keywords in the industry for our client
Increase the number of visitors viewing product pages (average of 659.38% improvement over the 6 month period) whilst also increasing the amount of time these visitors were spending on the page – a clear sign that people are able to navigate the shop with ease and are browsing as well as being interested in what they are looking for.
Improve the functionality of the site in general to make the site more appealing for visitors and make it easier for them to browse and purchase from the eCommerce site
Implement know tools to help Google read the site with ease and therefore see the site rank better in search engines
Increase the eCommerce conversion rate – the percentage of visits that result in an eCommerce conversion – by 239.52% when compared with the previous year
To achieve these results we carried out an extensive review of the website, analysing its strengths and its weaknesses. Based on this we were able to work with the client and build an ongoing strategy with clear aims to be achieved. Our work took place on site as well as off site to build good quality back links to key landing pages and to ensure that when visitors landed on the site that they were met with a clear path and good quality content that was relevant and helpful.
Magento eCommerce SEO Services at ExtraDigital
Here at ExtraDigital we have a high number of Magento sites that we currently carry out SEO work for, we also build Magento eCommerce stores and a number of other stores on various other eCommerce platforms. We can also provide PPC management for Magento eCommerce stores as well as web development services to help you provide a better site for your customers.
If you want to know more about the various Magento or eCommerce related services that we can provide simply call a member of our team today on +44 (0) 1227 68 68 98. Alternatively you can view our portfolio online, see our other case studies and read what our clients have to say about us in our 'Testimonials' section of our website.