Carrying out work for local clients has always been very important at ExtraDigital as we are fully committed to supporting the local economy. We have recently completed a redesign project commissioned by an existing client, St Andrews reformed church.
Check out the before and after shots: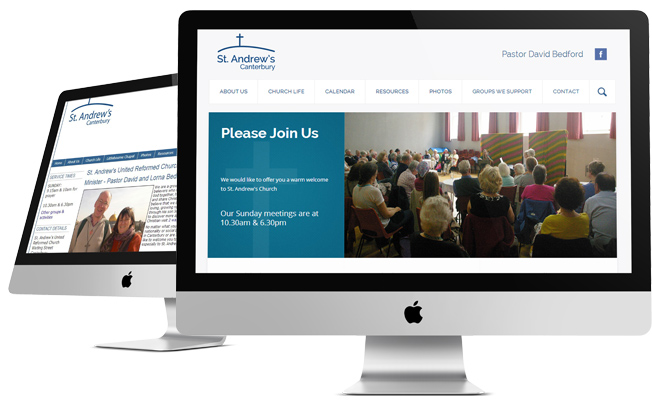 Not only did the old site look dated, the church wanted to refresh their online presence as potential new members are increasingly using the internet to find their local church. With a fresh batch of students arriving every year, St Andrews is looking to grow its already popular congregation whilst making the site easier to use for those who already attend the church on a regular basis.
With this in mind, the new site was given a facelift and designed to promote key aspects such as a top banner aimed at welcoming new members to the website as well as the church. Key information for existing members of the church is displayed below, with upcoming services, contact details and the mission of the church clearly presented. The top menu was simplified, with more modern usage of fonts and a popular 2 column layout. As social media is now a powerful tool for religious establishments, facebook and twitter icons were introduced to the site.
Why ExtraDigital were chosen for this project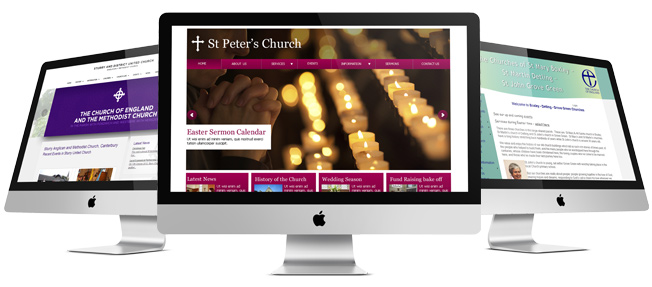 We work with clients of many sizes and in many sectors to create beautiful, engaging websites that help companies and organisations effectively communicate with their clients and members; whether their goal is to attract new visitors, sales or simply better communication with end users our web design in Kent has delivered.
Are you a business located in Kent or the South East? Are you looking for an effective website redesign? Get in touch with us today on 01227 686898 or fill out an online contact form with your requirements.