The use of full-width background images on a website is not a new concept in the world of web design and designers are continually thinking of new and fresh ways to implement some kind of full-width photo into the design of a website. The types of images that are chosen will often set the scene and introduce the topic or message as well as helping to draw the user in. The full-width images serve a potentially great purpose, to put your message at the forefront. It's the first thing that visitors to your website will see and therefore, important to utilise appropriately. Without employing it correctly, you could destroy the first impression you have made on that potential customer/returning visitor. Like it is often said, an image speaks a 1000 words, a full-width image says even more.
At ExtraDigital we have recently created a full-width background website which sells holidays in luxury ski chalets. We believe that the website is hugely successful in communicating the correct message to visitors to the site and helps to create the mood of the site, teeming in sumptuousness. This multilingual website is designed to attract more affluent Russian clients. Therefore the images are quite luxurious and show off the chalets and the beautiful surroundings of the ski resorts.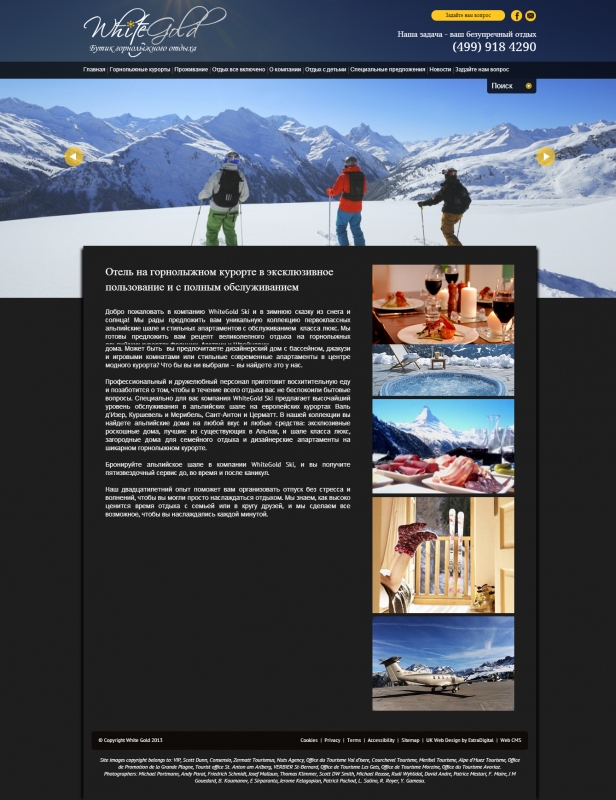 ExtraDigital's suggestion for the best size for full-width background images is 1600px, as anything less on a screen does not fit across the full range of screen sizes used today. The background image size question is particularly important because it is a balancing act of trade-offs to get the best performing and best-looking site, for example, a grainy image vs slow download. Depending on how heavily your site's look, feel, and branding rely on the background images, choosing the right size could have a huge impact overall.
We can provide web design services and consultancy for your website using full-width background photos, simply contact ExtraDigital today on +44 (0) 1227 68 68 98 and speak to a member of our in-house design team. You can view the wide variety of website designs we have created for our clients in our portfolio on our website and read the many testimonials for our innovative, creative and inspirational designs also.