ExtraDigital have agreed an SEO contract with Resources4Schools, a provider or resources and online materials for education establishments. R4S falls under the Orbital Marketing Services Group umbrella and is operation by Jem Education Direct. Extradigital have been providing Jem with internet marketing services since 2011 and we hope to emulate the success of this relationship with the Resources 4 schools website.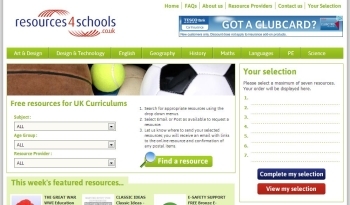 The new contract will see collaboration between the two sites with an internet marketing strategy aimed at increasing relevant visitors in a sustainable and strategic way. Jem Education provides a range of services aimed at producing effective marketing to schools and delivering direct marketing campaigns to educational establishments in the UK.
R4S operate in a similar market, providing education resources such as worksheets and information that cover a wide range of UK national curriculum subjects such as maths, science, English, design, geography and more.
R4s is the latest contract to add to a list of internet marketing support programmes with Orbital. We hope our long term collaboration with Orbital will continue to be successful with the addition of resources for schools.
ExtraDigital specialise in delivering strategic internet marketing consultancy and SEO services to corporate organisations. Formally Cornish WebServices, we have many years of expertise in providing online solutions and collaborating with large organisations to achieve online marketing goals.
For more information about our SEO services, call us today on +44 (0) 1227 68 68 98 or fill out an online contact form and enquire how we can help your organisation to achieve success through your online activity.