Welcome to 2018. As we enter the new year, the world of digital marketing continues to flourish and change daily. Lets look at some of the changes we expect to come into play in 2018.
This means digital marketers keeping an eye out to stay ahead. For many marketers, keeping on top of trends is important to remain current and important as a business. This means taking into consideration any new tricks and tips that you may need to make.
This article gives an insight into some of the few new trends to look out for SEO in 2018.
---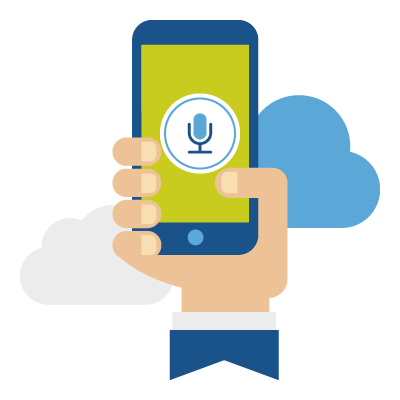 Voice Search Gaining Popularity
The internet is continuing to grow daily, with over 60% of searches happening from mobiles every day. As technology also advances and we adapt to our phones in a fast-paced environment, consumers and internet users want results fast and at that convenience.
One SEO prediction for 2018 is that it will be impacted by voice search. For example, as there innovative products are on the increase and products are being launched regularly, 40% of adults are performing at least one voice search every single day.
One source even started that there has been a 35% increase in voice searched being performed on google since 2008. These are major changes that need to be taken into consideration by marketers and business owners as SEO will be greatly impacted.
Mobile indexing
As mentioned above, mobiles have started to taken dominance over desktop with users. The added convenience of being able to use them anywhere and anyplace makes it easier for users to browse websites and search within their day.
This also means that google have taken this into account and now brands and businesses also have realised the vital significance of ensuring that your site ranks high within google search on mobile in addition to desktop.
Consumers are looking for data rich content on their phone so ensuring that your website has optimised landing pages, Meta data and appears to rank high in SERP's is key to attract high levels of traffic. This will also allow Google to pick up on your keywords within your pages in addition to keeping consumers interested.
The Rise of Video Search
As technological innovation continues to have its impact on the internet and user experience, visual search will continue to take SEO to the next level in 2018.
Marketers will need to consider SEO strategy's which understand how consumers are using visual content to find websites and products.
This would mean optimising content for its Visual content with SEO and marketers will need to ensure sites are kept on top of the competition.
In addition, marketers will need to combine strategy's that consider Visual search, mobile search and also voice search, as together these will change how SEO works in 2018.
For example, sites will need to be reviewed for speed issues and ensure Javascript is able to run on every page. Secondly, site owners will need to start optimising images, video content and a huge focus will need to be on AMP (Accelerated mobile pages).
---
Overall, marketers will need to keep up with modern and up-to-date changes. A mobile site will need high quality content and valuable information to perform the best it can in search engines.
To have a talk with our team of experts on how to keep on top of your SEO in 2018, please get in touch.
---